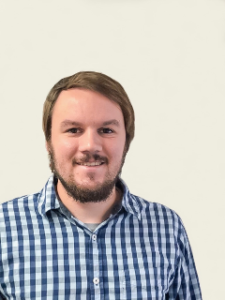 Jake Beaupre is a graduate of The Baptist College of Florida in Worship music and has been part of the Carlisle staff since 2017. He is our worship leader and outreach and evangelism director. He leads adult choir, praise band, and praise team. He also oversees the sound system, live-streaming and projection systems. Jake also leads and coordinates all the outreach events.
Jake received his Bachelor's Degree in Music in 2016 and plans on furthering his education in the future.
Jake has a wonderful wife Allison Beaupre who is also the Church's pianist. Together they have a boy, Noah, and have a daughter Selah.
His life verse is Romans 8:37-39
"No, in all these things we are more than conquerors through him who loved us.
For I am sure that neither death nor life, nor angels nor rulers, nor things present nor things to come, nor powers,
nor height nor depth, nor anything else in all creation, will be able to separate us from the love of God in Christ Jesus our Lord."
Contact Jake Beaupre – Music@carlislebaptist.com