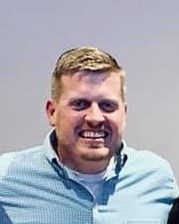 Josh answered the call to serve as the Pastor of Carlisle in August of 2018. While he was called to Carlisle in that role in 2018, his story with Carlisle is much longer. Josh is a product of Carlisle's ministry. His family joined Carlisle while he was still a preschooler. He made his profession of faith, was baptized, surrendered to full-time Christian ministry, and even served in his first ministerial role as a high school student here.
In 2006, Josh and his family moved to East Central Mississippi to begin to pursue his theological education and pastor his first church. After three and a half years, God moved his family to their second pastorate in Port Saint Joe, Florida. More than eight years later, God moved his family home.
Josh received his Bachelor's degree from The Baptist College of Florida. His post-graduate progress was interrupted by Hurricane Michael. However, his plan is to resume his pursuit of a terminal degree.
Some of his favorite things include: his family, offshore fishing, baseball, drag race cars, and Florida State athletics.
Outside of salvation, Josh is adamant that Emily is the greatest blessing in his life. If you've met Emily, you'll agree that he married way out of his league. They have been married since 2001. God has blessed them with three children: Sarah, Eli, and Kate. .
One of his favorite verses is Joshua 1:9. It says,
"Have I not commanded you? Be strong and of good courage;

do not be afraid, nor be dismayed, for the

Lord

your God

is

with you wherever you go."